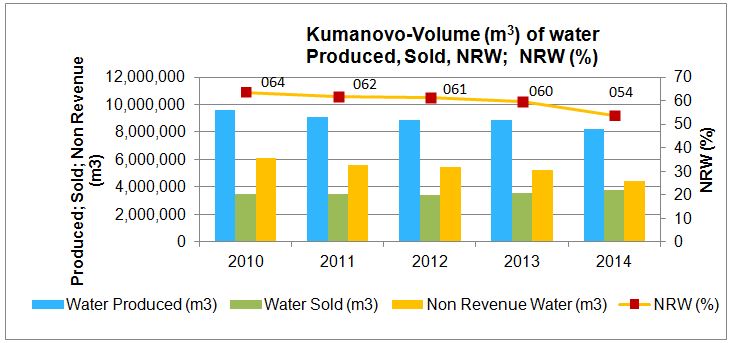 Project "Reduction of Non Revenue Water in the city of Kumanovo"
Aquasave Ltd, in the period from April 2014 until April 2015 was engaged as a subcontractor of services for the project "Reduction of Non Revenue Water in Kumanovo" financed by IAWD-Danube Water program, above all, in relation to flow and pressure measurement in more than 50 locations on the territory of this city, including also activities for leak detection. The end user was Public Enterprise Vodovod-Kumanovo, and the only consultant and implementer of all project activities was Mr. Bojan Ristovski, Managing Director of Aquasave Ltd.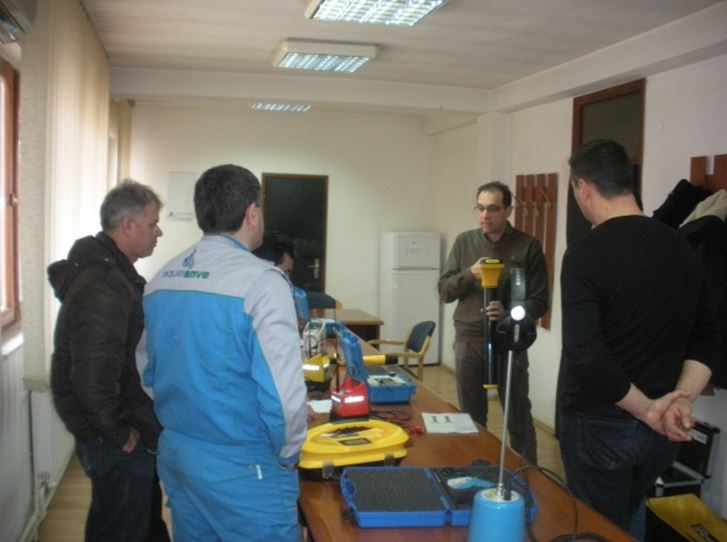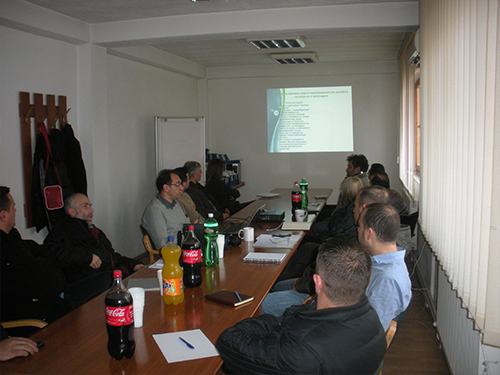 The main purpose of this project was the reduction of water loss in the water supply system in Kumanovo, through trainings of the technical and executive staff of PE Vodovod Kumanovo and development of a strategy directed towards reduction of Non Revenue Water through different type of activities. A list of planned and realized activities is presented below:
Preparation of water balance, completing IBNET questionnaire, water supply system division in District Meter Areas, campaign for flow and pressure measurement, water loss analyses and activities for leak detection in a selected District Meter Area, training sessions organized for the management, technical staff and the employees in the Finance department, preparation of procedures for billing and collection and maintenance of water supply network, preparation of a leaflet made for the purpose to increase the awareness of users regarding the importance of water and its saving, develop a strategy for water loss reduction.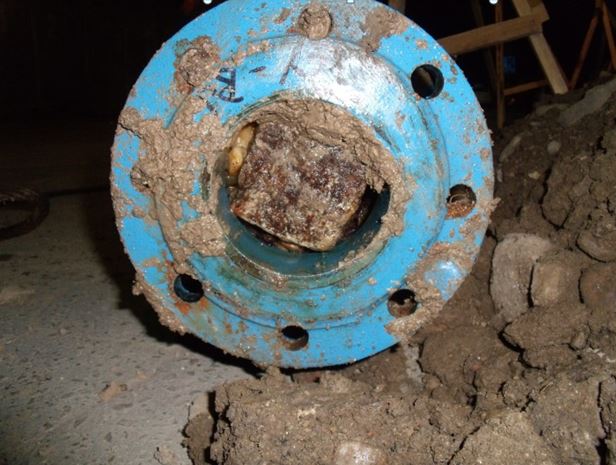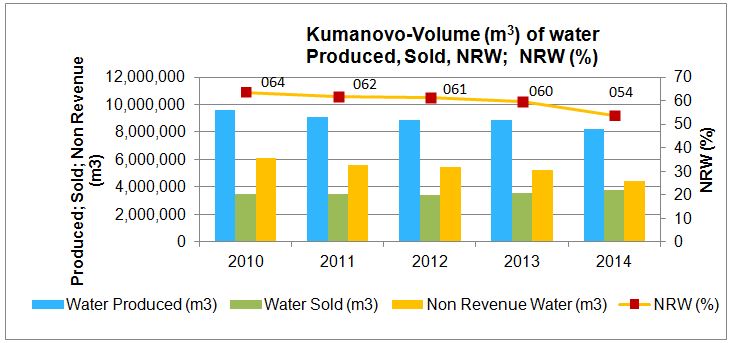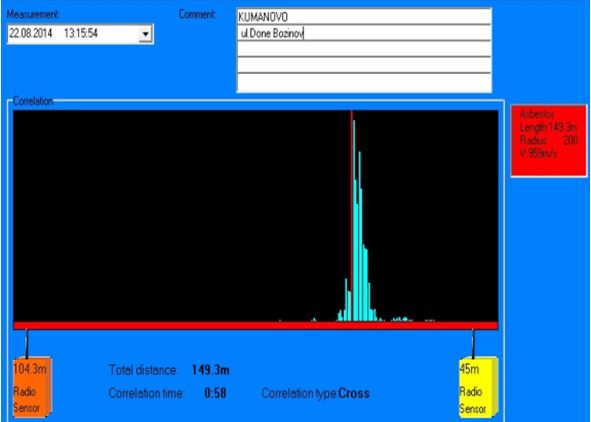 In the course of the activities in the selected District Meter Area, more than 15 leaks in the water network were detected and annual water saving of nearly 200,000 m3 was achieved. Expressing the former in financial terms, over 40,000 euros were saved considering the production cost of water. Based on the calculated Real Loss per year, (source: Water balance from 4.25647 million m3), realized water saving of 185.858 m3 reduces the Real Loss for 4.37%. Considering the official data from the PE Vodovod Kumanovo for the fiscal year 2014, implementing the above mentioned and other measures, a reduction of the Non Revenue Water in Kumanovo for 5,76% has been achieved, or expressed in water quantity 843.113 m3, which saves the enterprise 11.356.732,00 mkd or 184.662 euros.